​Square ferrite magnet 150*100*25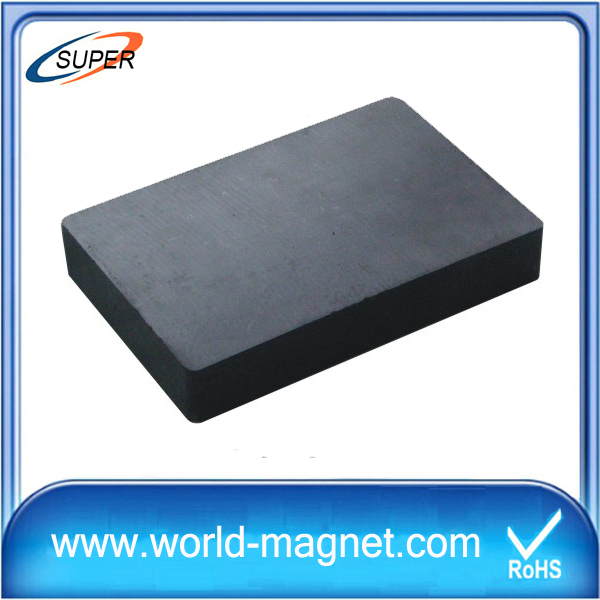 •Quick Details
Place of Origin: Anhui,China (Mainland)
Brand Name:Super magnet
Model Number:Square ferrite magnet
Composite:Ferrite magnet
Shape:square
Size:150*100*25mm
Application: Industrial Magnet
•Packaging & Delivery
Packing Details:Vacuum polybag/Gift box/Round Steel Box/PET Bottle
Delivery Detail:5-12days
•Square ferrite magnet 150*100*25
Material: ferrites ,Strontium,etc.
Grade: Y10T,Y25,Y30,Y30BH,Y33BH,Y33,Y35.
Size:according to client's requirement;
Sample: We can provide some samples for free to test, you just need pay for the express fee for the samples.
Delivery date: Within 5-12 days upon receipt of your payment for orders.
Shipment terms: There are three shipping methods, by air, by sea, or by express(including DHL, UPS, EMS, FedEx, TNT and so on)
Packing methods: Demagnetize packing box(for air and express) and standard export carton for sea
•Technique parameter
Block Ferrite Magnet
Specification Grade Remanence
Br mT
(kGs) Coercive force
HcB KA/m
(KOe) Magnetic energy product
Max KJ/m3
MGOe
Y10T 200-218 125-145 6.5-8.0
2.00-2.18 1.57-1.82 0.8-1.0
Y25 360-370 135-150 22.5-25.3
3.60-3.70 1.70-1.88 2.8-3.2
Y30 380-390 191-210 27-30
3.80-3.90 2.40-2.64 3.4-3.7
Y33 400-410 175-195 30.0-31.5
4.00-4.10 2.20-2.45 3.8-4.0
Y35 410-420 220-235 31.5-33.0
4.10-4.20 2.77-2.95 4.0-4.2
•Our Advantages
1).Stable supply of rare earth raw materials because we built our own plant 6000 sq meters in Hefei city, Anhui Province in1993 year,also we have our sales office in Anhui. We have been manufacturing rare earth raw materials and magnet over 20 years.
2). The quality will be guaranteed due to our 20 year's experience in magnet field, our strong technical capacity, most advanced processing and many testing equipments or producing machine.
3). Production Capacity: 150Tons /month